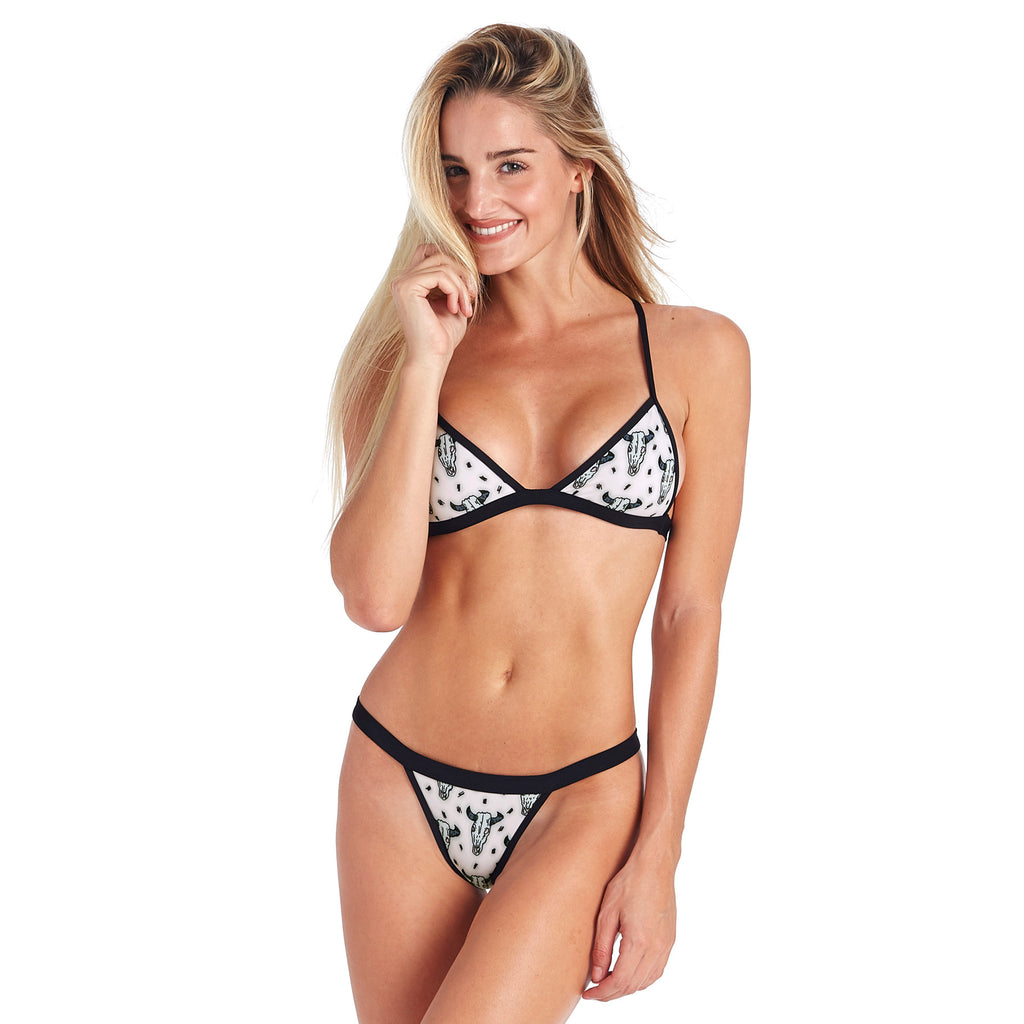 The Jamie Bottom in By the Horns
$ 20.00 $ 65.00
Velvet Sphynx X Vanessa Vanya print collaboration...
A mix between the Calvin and the Ace, these bottoms show just the right amount of cheek.... Minimal coverage, perfect for lounging poolside. Great for tanning!

Made with love & integrity
in the heart of Los Angeles

-sublimation printed
-poly/spandex
-poly/lycra lining
-fully lined
-model wearing size small

Finding the perfect fit..... take your best fitting swim bottom and lay it flat, with the top of the front and back perfectly aligned. Measure straight across the top hem and multiply by 2.

-small: 26"
-medium: 28"
-large: 30"
THIS ITEM IS FINAL SALE